At KLIC Home Improvements, we have a wide range of custom-made doors to meet all your needs for safety, warmth, and comfort. Our range of products can all be discussed with our experienced advisors who are experts in doors in Cambridge. Get a quote or schedule a home visit today.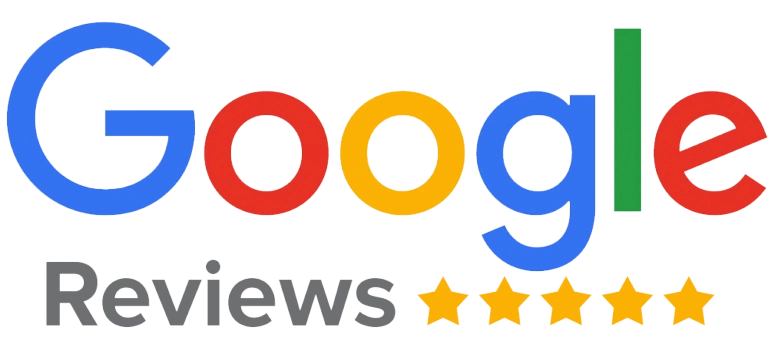 Rated 4.6/5 from 57 reviews
Home improvements in Cambridge
Discover the ideal Cambridge Entrance Door for your needs
.
Get a quick and easy quote
Get up to an extra £250 OFF when you arrange a FREE no obligation quote online today!
We have many styles of doors to suit your needs and a range of different colours so you can pick something perfect for your home.
The ultimate way to open your garden up into your home. Bi-fold doors are made up of several large panels that fold back against a wall as a concertina.
Enjoy the view of outside with our up to 4 pane sliding patio doors. A great way to get more light in whilst not having to worry about the space needed when opening more conventional doors.
A great way to get more light into a room and open it up to the outside. Enjoy the view outside or open up to allow easy access for you and the family.
A great choice for homeowners looking to enjoy a cost-effective option with all the benefits of being maintenance-free, heat efficient and improving the look of the home.
A sure way to add the wow factor to any home. KLIC Home Improvements can offer a wide selection of composite doors in a range of colours.

SAVE BIG when you recycle your old windows & doors with us.
Find out how much your old windows are worth when you enquire online today!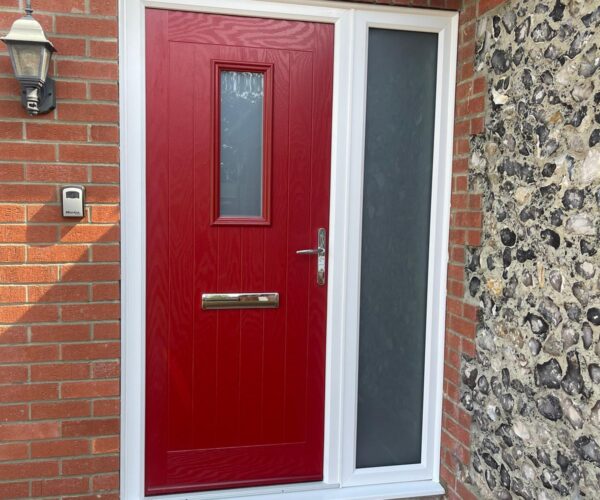 Want to make your Cambridge home stand out? Look no further than KLIC Home Improvements composite doors! We have a huge range of colours to offer. Get all the appeal of wood without the maintenance hassle with composite doors. They come in a variety of styles, from cosy cottage to sleek and modern. And guess what? They all benefit from improved security, giving you total peace of mind thanks to the advanced security fittings on offer.
Our UPVC doors are the ultimate choice for homeowners looking for a combination of affordability, low maintenance, energy efficiency, and stylish aesthetics. With a vast design, finish, and colour range to choose from, our comprehensive UPVC door range is guaranteed to enhance the look of your home. And rest assured, all our UPVC doors come with enhanced security, too.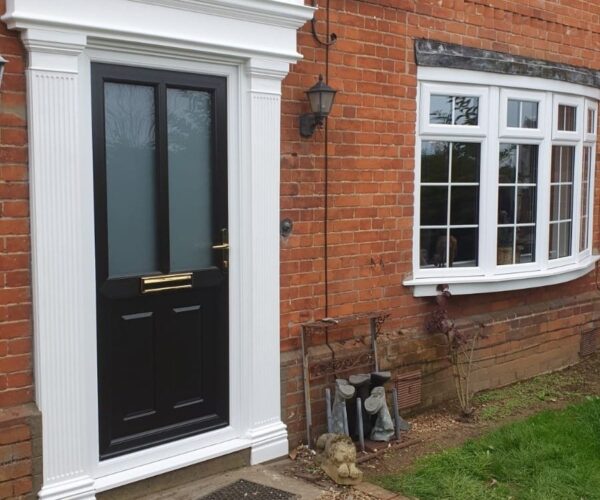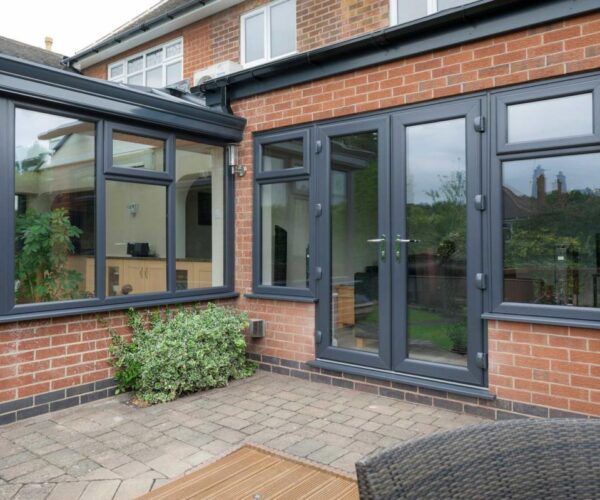 Transform your home with a stunning French door from KLIC. These fantastic doors will flood your room with natural light and connect your home with the outside world. You can sit back and watch the world go by from the comfort of your home, or else open up your space effortlessly and let the outside in. Our French doors not only enhance the appeal of your Cambridge home, but they also offer superior thermal efficiency. Double glazed and with a beautiful finish to suit you, why wouldn't you opt for KLIC's French doors?
With patio doors you can experience the beauty of the outdoors without having to sacrifice any space in your home or garden. Our patio doors come with up to 4 panes and they're excellent at letting the natural light in. With state-of-the-art multi-point locking systems and anti-lift devices, our doors keep would-be intruders at bay. Don't worry about the exposed doors either – they're double glazed and have top-notch thermal efficiency.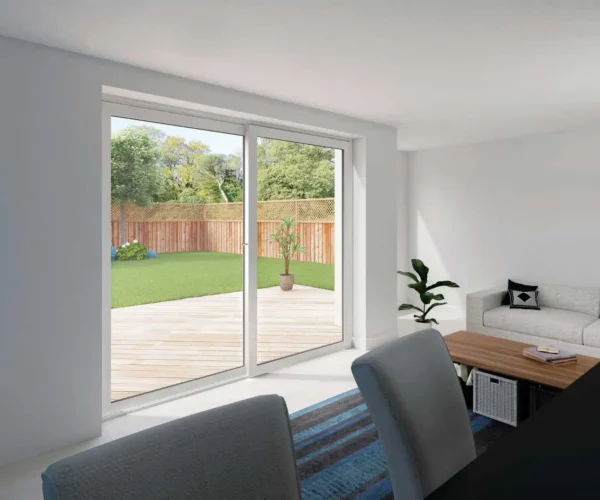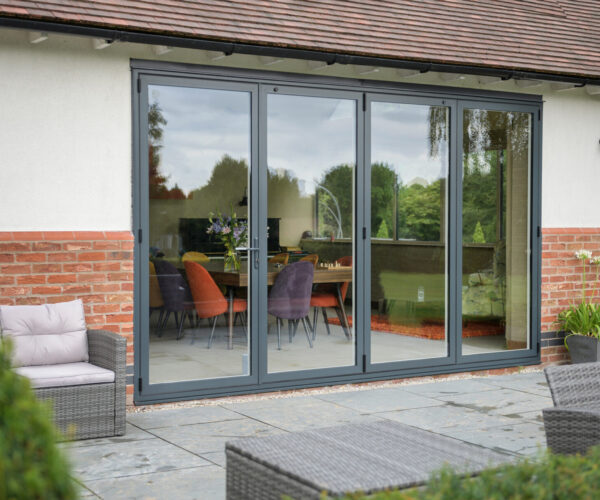 Open up your garden with the ultimate addition: bi-fold doors. Their large panels can fold back against the wall in a concertina style, opening up your home to unobstructed views of the outside world. Our bi-fold doors are specifically built with slim frames to further enhance your view and create the illusion that your home simply opens up on to your garden. Designed to slide open seamlessly for ease of use, they also come with a range of styles for you to pick from.
Read why our customers loved using KLIC Home Improvements to transform their home!
Our Frequently Asked Questions
Here are some of our frequently asked questions by our customers.